Steven Nunez
A year after a successful voter registration pilot program within the Communication Department, Associate Professor Sharon Bloyd-Peshkin was at a "point of despair" over how to broaden student registration efforts at the college.
Finally, she found a way.
Matthew McCurrie, an associate professor in the English and Creative Writing Department, and Jennie Fauls, the assistant director for the Writing and Rhetoric Program in the department, offered to partner with Bloyd-Peshkin, who teaches in the Communication Department, to train instructors to register students during class.
Since some combination of the Writing and Rhetoric I, II or honors courses are required for all undergraduate degrees, the trio hopes to reach every Columbia student.
"I was just trying to think, 'Who sees everybody?' Well, Student Convocation and Orientation, Residence Life—[but] none of those [programs] felt that it was a good fit for their existing efforts," Bloyd-Peshkin said. "I'm really impressed with the commitment to civic engagement that [Fauls and McCurrie] expressed."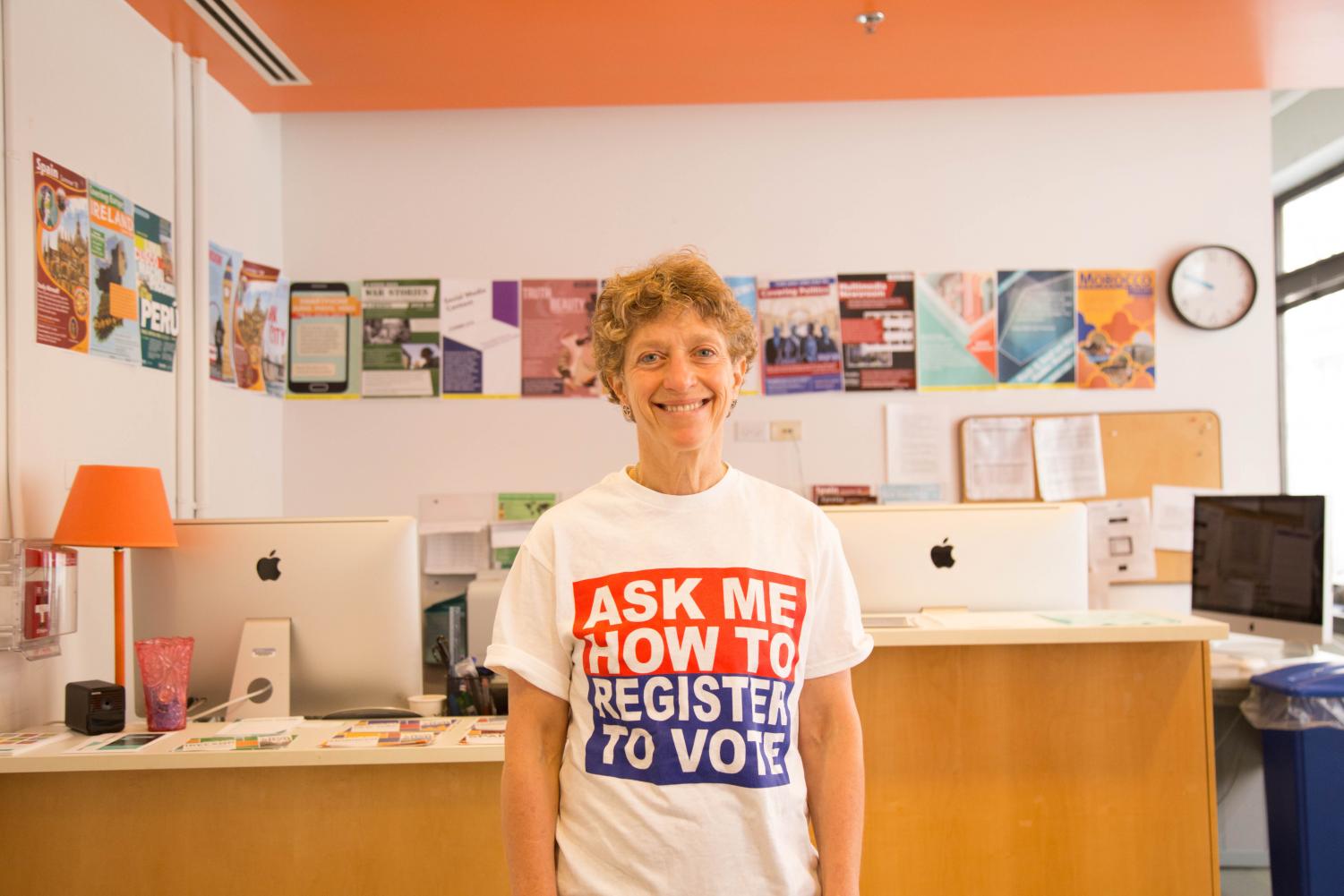 During an Aug. 16, meeting for instructors in the First-Year Writing Program, Bloyd-Peshkin presented the idea to faculty members and passed out interest forms for those wanting to take part in the initiative. Bloyd-Peshkin had thought if even half of the instructors participated in the program, it would make a huge difference in voter registration at the college.
By the end of the meeting, 24 of the 26 faculty members were interested in registering students during classes. The two who did not choose to participate were either not instructing courses this semester or teaching international students. Some professors were more than eager, and wanted to start registering students on the first day of classes, Sept. 3.
Alongside Bloyd-Peshkin at the meeting was her brother Michael Peshkin, a professor of mechanical engineering at Northwestern University where he spearheaded Northwestern's award-winning voter registration initiatives.
In 2016, 65% of students at Northwestern who were registered to vote cast a ballot in the presidential election, according to Michael Peshkin, who attributes Northwestern's success to in-person interaction. Nationally, only 46.1% of registered voters aged 18–29 voted in 2016, according to the U.S. Census Bureau.
"We all think our students are on social media and they like electronic communication and stuff like that … [but] actually students are more likely … to get engaged to register to vote if they are individually approached by a human being," Bloyd-Peshkin said.
Another major aspect to voter registration on college campuses is providing out-of-state registration options. Many students feel more connected to politics in their home states, and more than 1,000 students at Columbia are from Midwestern swing states where their vote can make a significant difference, Michael Peshkin said.
During last year's pilot program, 93 of the 107 students who attended the Communication Department Connections activities registered to vote, Bloyd-Peshkin said. Roughly half of those 93 students registered to vote out-of-state, she said.
"Everybody talks about the youth vote, and how the youth don't vote [and] are apathetic," Bloyd-Peshkin said. "Youth actually vote at the same rate as anybody else who recently moved. It's not that they don't care, it's that [college students] recently moved."
Looking forward, interested instructors in the First-Year Writing Program will receive training and information on how to register students to vote and will also be provided with the forms necessary to complete the registration. They can then assist students in filling out forms during class.
From there, Bloyd-Peshkin will send the forms to the appropriate government agencies. "[Some] students don't even know what a stamp is," Michael Peshkin joked during the presentation. After filling out the forms, students can expect to receive their voter ID card within a few weeks.
"If you talk to [students] individually, 96% of them will register to vote," Peshkin said. "It is all about capturing their attention and presenting yourself as a human being who, at least for that moment, cares about what they're doing."