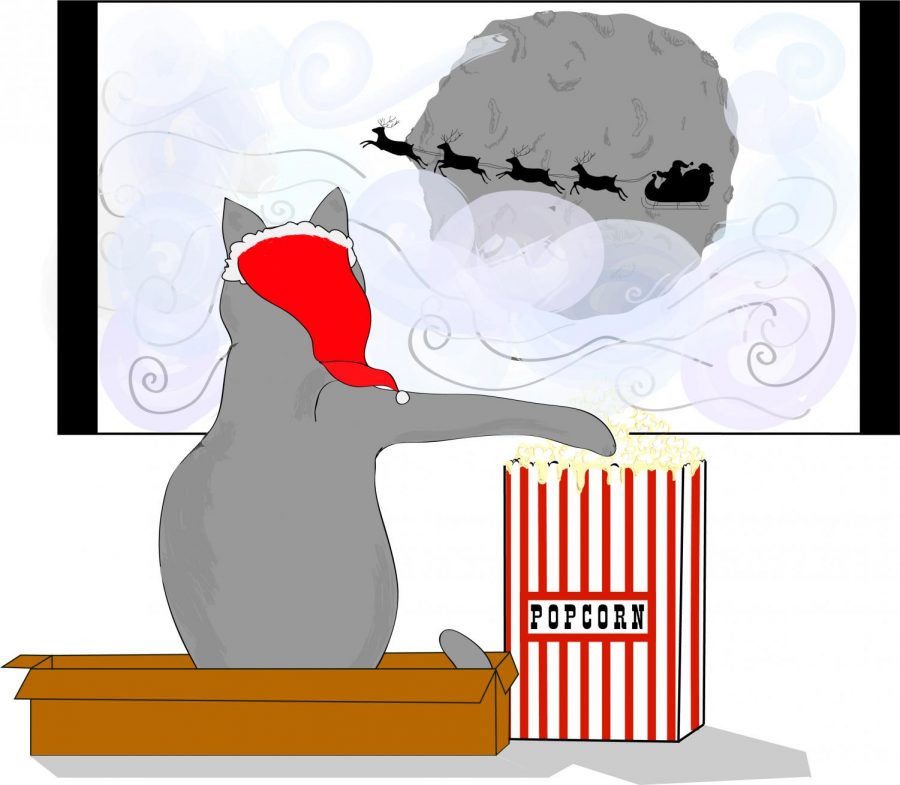 Grace Senior
Grab some popcorn, sit back and enjoy a show in the company of some feline film fanatics.
Local animal shelter Harmony House for Cats is hosting its second "MEOW-vie Night" Dec. 14 and screening "The Nine Lives of Christmas."
The shelter, 2914 N. Elston Ave., is the city's second oldest no-kill, cage-free pet shelter and hopes to promote animal adoption with events like this, according to board member and shelter volunteer Pat Vesper.
"We serve popcorn and refreshments, and we have a few of our cats roaming around during the movie, jumping on people's laps," Vesper said. "That is the highlight of the movie night."
Doors for the event open at 6:30 p.m. with the film screening starting at 7 p.m. Tickets are $15 in advance and are available for purchase at the Harmony House for Cats website or $20 at the door with all profits going toward the care of the cats.
After helping a cat get adopted nearly 20 years ago, Vesper started volunteering at Harmony House, coordinating events like "MEOW-vie Night" to raise money for the shelter with long-time volunteer Marla Gutknecht.
Gutknecht said people should support Harmony House because it is mainly run by volunteers, and they need support to help animals with medical expenses and finding homes.
Because Harmony House is a no-kill shelter, it is only allowed to house a certain amount of animals at any point. Vesper said for every 30 calls the shelter receives, they are able to accept one cat to provide care.
Junior production design major Piper Mandle said college students are deprived of animal interaction, so events like this are a fun opportunity.
"A lot of people wish they could have cats but can't afford it because of their living situation, so getting to go see an animal is cool," Mandle said. "Back home I have a cat, and he is the light of my life."
After the movie, attendants are able to mingle with all the cats in the shelter. Gutknecht said she is hoping for a resurgence of volunteers and adoptions because of the event.
"Be ready to have some cats crawling all over you during the movie," Vesper said. "Especially if you have some nice-smelling popcorn in your hands."