Shane Tolentino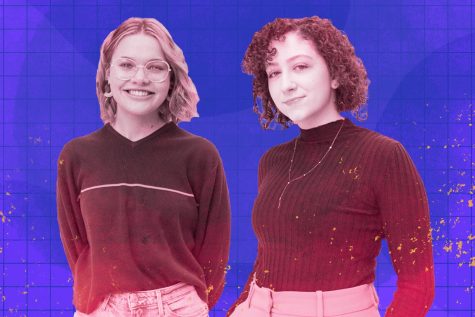 It might be strange, but even after working remotely from the comfort of our homes since the middle of March, coming to the realization that the Chronicle will not be operating in the office surrounded by a large, talented staff is a hard pill to swallow.
We will miss the oftentimes frantic yet thrilling Friday production nights, the inside jokes and office shenanigans, our walls of plants and desk trinkets.
Instead, our staff will be bonding over livestreamed movie nights, Slack group chats and other virtual hang outs. We'll continue to build relationships while talking to faculty, staff and students around campus, we'll just be doing it a little differently than before.
Just like every other newsroom across the world, we are adapting and finding new ways to cover the important stories and remain a trustworthy source of information for the Columbia community—oftentimes going beyond even that.
Although it's not quite the same as being face-to-face, we have continued to communicate and be there for each other in a virtual setting. Through technology and by relying on each other's individual strengths, we are learning how to reimagine the Chronicle, together.
Our staff works from home most of the time, with some reporters and photojournalists occasionally going out to get interviews or cover events, of course while using coronavirus safety protocols provided by the school and the Centers for Disease Control and Prevention. We hold meetings and training sessions over Zoom, overcoming screen fatigue and staying as positive and energetic as possible.
As students and everyday people with families and friends, we have also been attempting to navigate the uncertainty and fear that comes with the pandemic. We are prioritizing our health and safety, while still pursuing our passions for reporting and visual storytelling. And we're also keeping our ears open for your stories of survival during this turbulent time.
We have a duty to you, our readers, to stay ahead of the news, advocate for transparency and accountability and inform with digital content on a daily basis—as a staff, we take the gravity of this responsibility seriously.
Because we will be encouraging our staffers to work remotely for a large part of the semester—and only going into the office when necessary—we will not produce a weekly print newspaper like we have since 1978, when the publication was first named The Columbia Chronicle.
In addition to our timely reporting on our digital site that has kept our community informed during the spring and summer, we will be producing a biweekly digital publication which can be found both on Issuu.com and the Chronicle website and shared through our newsletter. Similar to our past print products, these digital issues will contain our most relevant and engaging stories over the time span of two weeks, complete with the creative graphics and design work our readers have come to expect.
When the Chronicle was in-house and producing physical newspapers, our editors would be in the office until 9 or 10 p.m. most Friday nights in order to have the most timely and accurate edition possible on the newsstands early Monday mornings.
Now, every other week we will gather our best stories for our production team to lay out the entire e-edition on Fridays.
Our entire staff will practice social distancing while reporting and covering assignments, and because every piece of content we produce is a collaborative team effort, much of what you will see from us will continue to be done over numerous Zoom sessions and phone calls.
For now, our goal as editors-in-chief is to continue the hands-on and driven work our summer staff accomplished and push it further with a full team located across the state and beyond.
Although we will be following a remote work model, we still hope to return to our office and produce print issues again, when it is safe to do so.
Throughout everything that has happened during the spring and summer, we are so thankful for your support and interest in our coverage. We are excited to challenge ourselves and continue to grow and build relationships with you, while also getting creative with how we produce content.
Despite a change in scenery and continuously transitioning to a new mode of operation, as co-editors-in-chief we are committed to weathering the pandemic as a team and coming out of this stronger than ever.