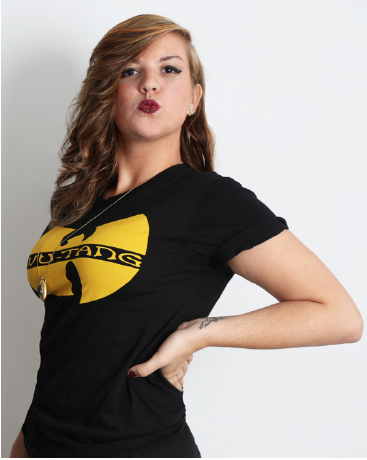 TEN YEARS AGO, rappers couldn't dream of becoming mainstream unless they fit exactly under a predetermined prototype: equipped with violence, misogyny and a braggadocio so pretentious that most of their lyrical content centered around just how awesome they are.
However, from its inception and throughout its evolution, the persistence of actual human emotion in hip-hop has  grown  as a result of the genre's focus on authenticity. Rappers are expected to express themselves legitimately, and to tell it like it really is. 
Enter "sad rap."
Embracing their vulnerability and rhyming  about their somber tendencies, 21-year-old Brooklyn emcee Little Pain and 16-year-old Swedish rapper Yung Lean have spearheaded the daring sub-genre that is sappy rap.
Without further ado, here are some of the most notably depressing hip-hop tracks, so emotional that you might want to grab some tissues before you throw them on your melodramatic Spotify playlists. Cry on, rappers, cry on.   
1. "SMH (Broke Boyz Anthem)" – Little Pain
The father of tear-jerk rap, Little Pain, aka Sobbin Williams,  emulates pure sadness by pairing the lyrical sorrow of a dying puppy with the literal sound of sadness—whimpers are used as a sample over a beat in the song's intro as  he begins his dismal declaration with, "Little Pain the thug, I'm the saddest out."
2. "Hurt"– Yung Lean
Yung Lean hails from the Södermalm district of Stockholm, where I imagine it is pretty sad. Although he doesn't take us as deep into his sad psyche, Yung Lean delivers his rhymes on this track with a melancholic demeanor that earned him a front-running spot on Sweden's Sad Boys crew. 
3. "I Love You"– Lil B
Based God shed some genuine Based Tears in the music video for "I Love You," when he expressed his love for his fans. Above a charming '90s ballad, Lil B reminds his listeners that it's "OK to cry:" "I'm crying for everybody, and for real love." 
 4. "Coldest Winter"– Kanye West 
Yes, this album came out long before sad rap was a thing, but it would be impossible to ignore Kanye West's emotional cleanse 808s & Heartbreak. An homage to his late mother, Donda, this song is basically what a good cry session would sound like on autotune. 
4. "When Thugs Cry"– 2Pac 
And how could I write this column without mentioning hip-hop's first crybaby, Tupac Shakur? "See they ask me if I shed a tear, I ain't lie/ See you gotta get high or die, cause even thugs cry."