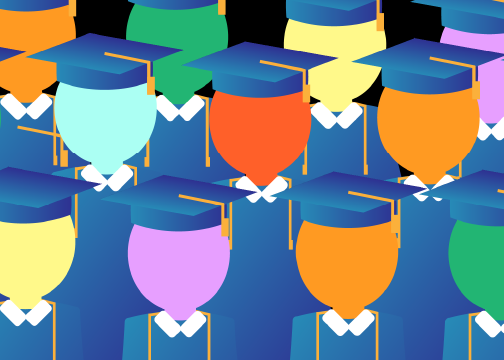 Shane Verkest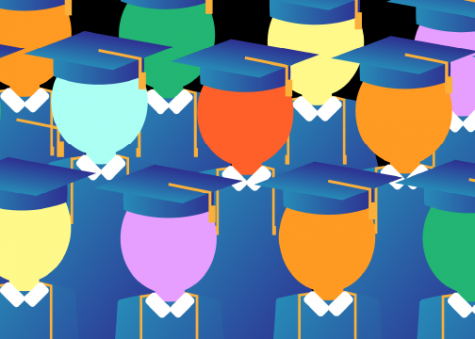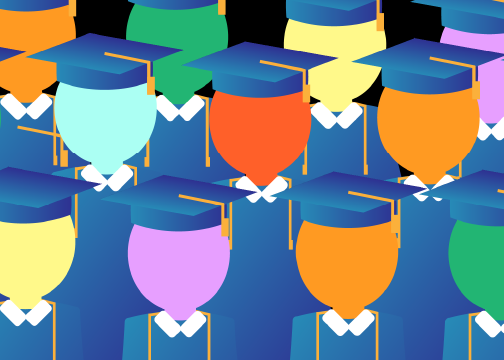 With Columbia's virtual graduation being held this Saturday, the $175 required graduation fee has left some students confused about what the money is going toward. In Spring 2020, the fee was waived after it was announced that any form of commencement would be postponed until 2021.
Meanwhile, a student-led, in-person ceremony will take place at a Chicago hotel this Sunday.
In a May 5 email statement to the Chronicle, Associate Vice President of Strategic Communications and External Relations Lambrini Lukidis said the graduation fee itself goes toward a variety of diploma and ceremony production costs.
"The graduation fee does not fully cover but defrays the cost of your diploma, diploma cover, and shipping; commencement regalia; graduation application and degree audit processing; and commencement ceremony production expenses," Lukidis wrote.
According to Registrar Keri Walters, the fee was waived in 2020 as a display of good will by the college due to the ceremony being moved to a virtual format on such short notice.
Amaris Delgado, a senior graphic design major, said the $175 fee is not worth it for a virtual livestream.
"I see other schools working to make things work, and I feel like I didn't see much effort from Columbia to try to make [an in-person] ceremony happen," Delgado said.
Delgado said while they understand safety is the first priority, they wish Columbia's graduating seniors were able to walk across the stage to accept their diplomas.
"It's a special moment to walk with your classmates, especially if you're first generation," Delgado said. "I've been looking forward to this moment for a long time."
Other schools such as DePaul University and the University of Chicago have planned some form of in-person graduation ceremony.
Because of Columbia's decision to host only a virtual ceremony, senior public relations majors Nathan Branch and Jahmelah Miller raised more than $6,156 for #CommenceAnyways, a student-led initiative to host an in-person graduation.
As of April 2, #CommenceAnyways had a tentative agreement in place to hold the graduation ceremony at Soldier Field.
At that time, Miller and Branch said they needed 400 people to commit to the event by April 18 to secure the stadium, and they were not able to reach their goal. Now, Branch said the ceremony will be held Sunday, May 16 at 10 a.m. at the Loews Chicago Hotel, 455 N. Park Drive. The ceremony will be on the rooftop terrace, which has a capacity of 250 people.
Registration closed April 30, and Branch said there are 57 students registered to participate. Each student will be given three tickets for guests that are included with the registration. Students will sit separately from the guests, and all guests will sit in socially distanced pods of three.
Jeremy Berrington, an adjunct faculty member in the Communication Department, will announce the names of participating graduates.
Branch said they are allowing up to 50 people, including students and guests, at the event to be unvaccinated or half-vaccinated, and attendees who are not vaccinated or half-vaccinated must provide a negative COVID-19 test from the last 72 hours.
Vaccination cards will be checked with tickets, and all guest information will be recorded in accordance with CDC contact tracing guidelines, Branch said. Masks will be required.
Branch and Miller are still hoping people will consider donating to their GoFundMe so they can refund participating students their registration fees, as they had to pay a fee for both Columbia's virtual commencement and the in-person commencement at Loews.
Previously, Branch and Miller said if they did not reach their goal to secure Soldier Field, or if the in-person ceremony were called off altogether, all donations would be refunded to its donors. They managed to raise $2,195 of their previous $25,000 goal on GoFundMe before their deadline to secure the stadium. When they decided to switch to the Loews hotel, they had raised $6,100.
Miller, who secured the hotel for the #CommenceAnyways ceremony, said she was also confused by Columbia's required graduation fee. She said that it does not make sense for students to have to pay the graduation fee if the ceremony is not in-person.
Anna Chandler, a senior film major, said she understands an in-person graduation ceremony during an ongoing pandemic is not ideal. However, she believes the fee does not fit the event.
"I get it," Chandler said. "But then to go around and try to make us pay for a Zoom meeting is just absurd."
Branch said Columbia is an innovative school, and he wishes Columbia would have worked harder for an in-person ceremony. Despite this, Branch said he does not fault them for being unable to host an in-person ceremony.
Instead, Branch said there should have been more discussion between the administration and the student body.
"It was another opportunity that Columbia missed to communicate with the students, [hear] their needs and their wants, really prioritizing them," Branch said. "If it wasn't a matter of prioritizing the students and it was financials—to have been transparent I think would have gone a long way."