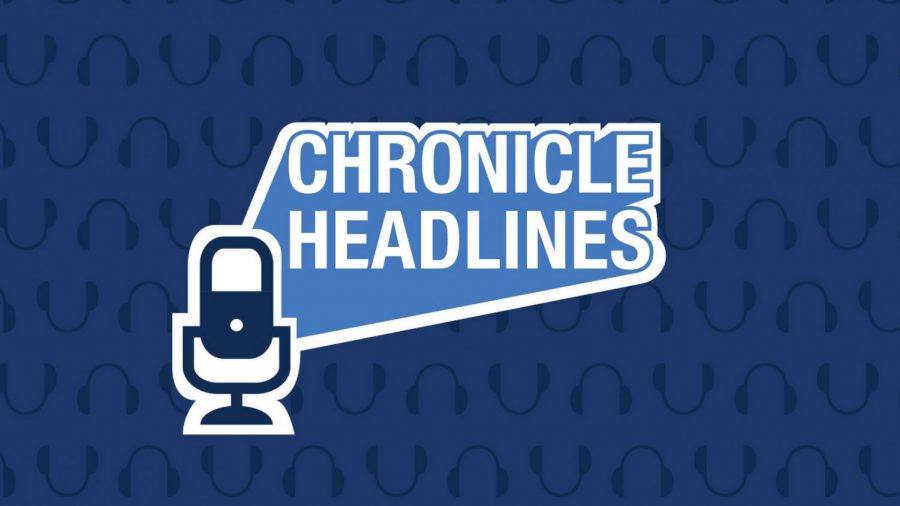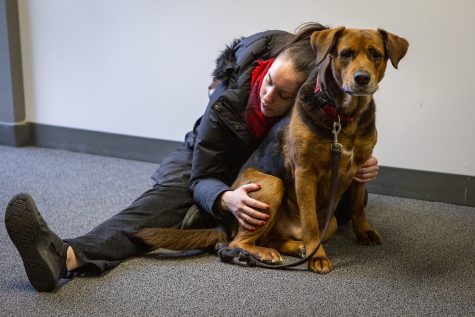 Eva Eig fell in love with Blue the moment they met.
"I was just in love with him, and I have been in love with him ever since," said Eig, a senior radio major.
Blue is Eig's emotional support dog, a mild-mannered canine with a smooth black and brown coat, who accompanies her on-campus, whether she be in classes or working.
Eig found Blue at a Petco the day before Mother's Day in 2016, a few years after her mother died, and has helped her through difficult times ever since.
"Whenever you get into that dark place where you are thinking really negative thoughts … it's hard to pull yourself out," Eig said.
Blue was able to help her find peace of mind, partially due to his calm demeanor, which is a good trait for any emotional support animal. Eig never planned on adopting Blue, but she is glad she did.
Now, the two are inseparable.
To hear more about Eig and Blue—and coverage of the Chronicle's Sex issue—listen to the Wednesday, Feb. 12 episode of "Chronicle Headlines" on Spotify or Apple Podcasts.