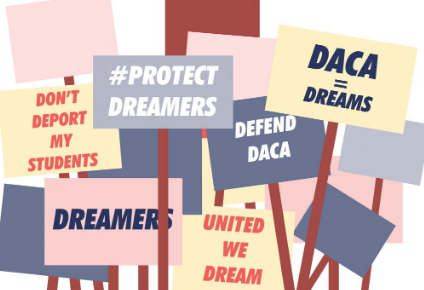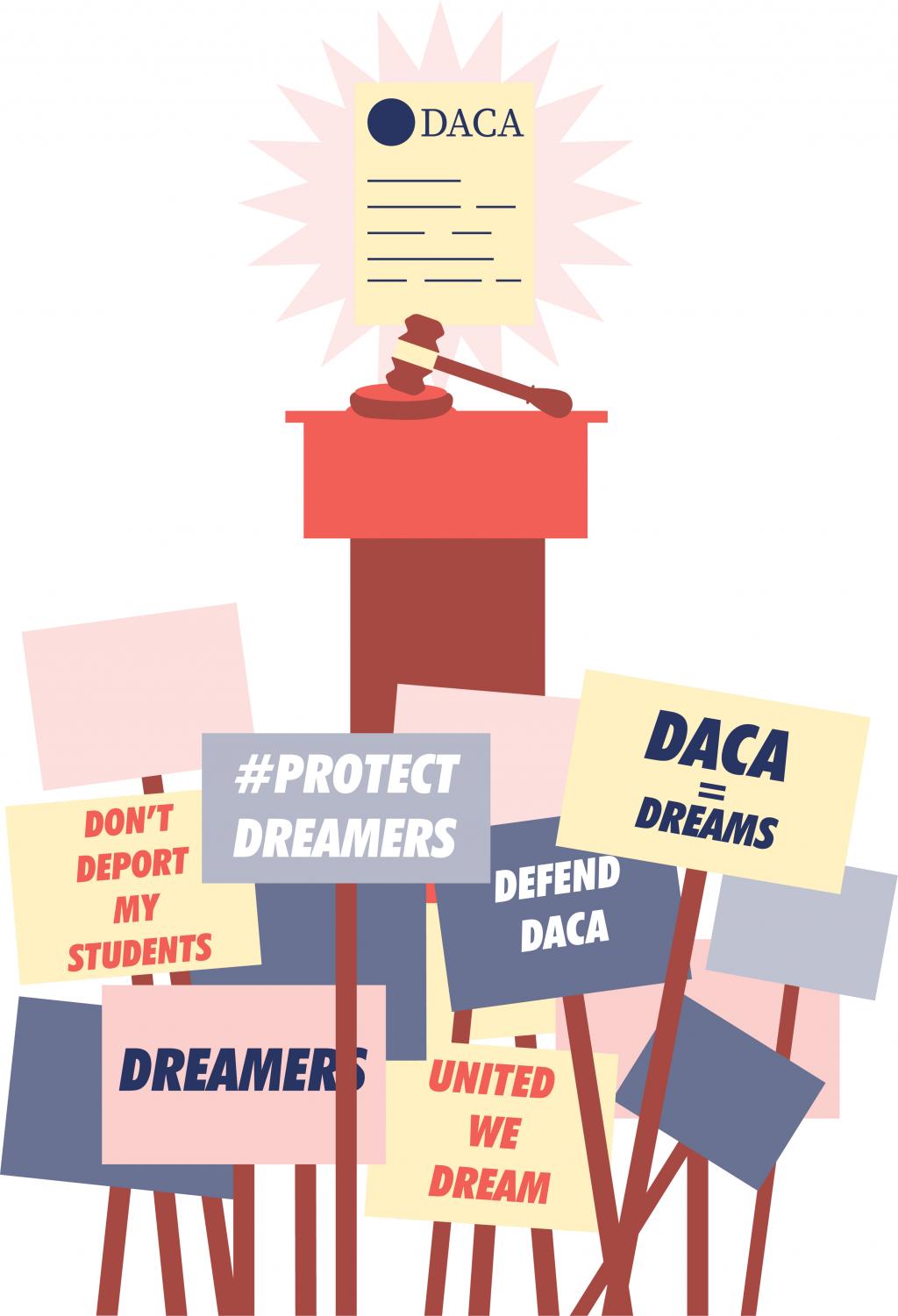 In September 2017, President Donald Trump announced his administration's intent to end the Deferred Action for Childhood Arrivals policy. This would impact more than 800,000 people who were granted protection from deportation under the program.
In 2017 alone, 242,979 individuals granted DACA status were told they had a limited amount of time before their status would dissolve.
In June, the Supreme Court decided to review three lower court decisions ordering the government to keep DACA in place. The court will hear the consolidated case Tuesday, Nov. 12.
Introduced by the Obama administration after Congress failed to pass the DREAM Act, DACA granted children brought into the U.S. illegally who met certain conditions the authorization to work in the U.S., as well as deferred action from deportation for two years with the possibility of renewal.
In 2017, then-Attorney General Jeff Sessions sent a letter to the U.S. Department of Homeland Security stating DACA amounted to  "circumvention of immigration laws," making it "an unconstitutional exercise of authority by the Executive Branch."
The Trump administration then chose to rescind the Obama administration's memo that created DACA and "phase out the program in an orderly fashion,"  according to the DHS.
The cost of applying for DACA status and its renewal is $495. If individuals were unable to pay the fee prior to the renewal deadline, they risked deportation when their certification expired.
Trying to end DACA was blocked by lower courts and resulted in multiple lawsuits against the Trump administration.
"Courts across the country have repeatedly agreed with plaintiffs in their assertion that the Trump administration's termination of DACA was arbitrary and capricious, with callous disregard for the major disruption this sudden move would cause," according to a June 2019 article by the National Immigration Law Center.
One of the three consolidated cases the court will hear, McAleenan v. Vidal, was introduced by six DACA recipients and backed by the Worker and Immigrant Rights Advocacy Clinic at Yale Law School, the National Immigration Law Center and Make the Road New York. The Supreme Court is also considering Trump v. NAACP as well as Regents of the University of California v. U.S. Department of Homeland Security.
These three U.S. district court cases had an outcome that now allows DACA recipients to renew their status. With the Supreme Court agreeing to hear all three of these cases, recipients can continue to apply for renewal, but those who wish to apply to DACA for the first time are unable.
Some speculate the Supreme Court will find DACA unconstitutional given the court's conservative majority.
"There have been positions made by pundits that the Supreme Court sometimes feels like an arm of the White House," said Shoba Sivaprasad Wadhia, clinical professor of law at Penn State Law and director of the Center for Immigrants' Rights Clinic.
Wadhia said the court has not consistently voted one way or another and that DACA is different than other cases..
"It's not really about foreign affairs and foreign policy like the way some of the immigration questions get wrapped into these cases," Wadhia said. "Similarly, the DACA story is an American success story. So for the courts to deal with this … raises some considerations."