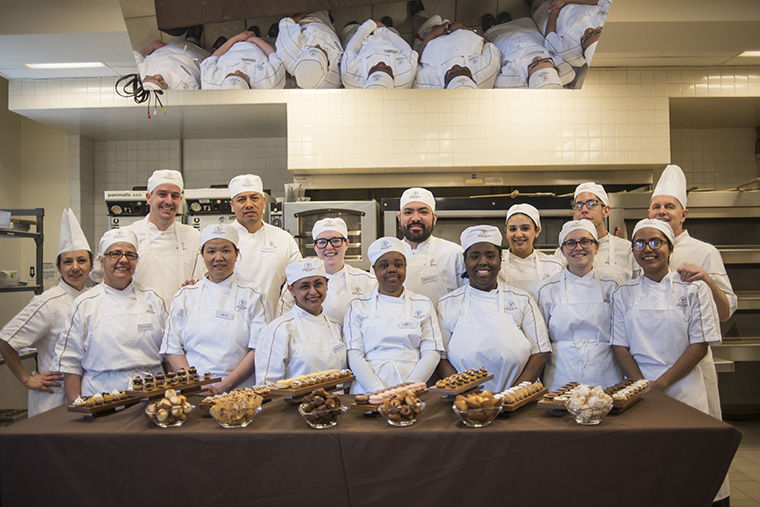 KEVIN TIONGSON
Cupcakes could help create the next batch of young employees in Chicago thanks to a Food Network-like competition featuring a full-ride scholarship prize.
Until March 31, high school students from any of the 50 Chicago wards are eligible to enter the Mayor's Cup, a pastry competition designed to inspire and create opportunities for the youth of Chicago. First place grants the student a full scholarship to the French Pastry School. 
The school and Mayor Rahm Emanuel created the program to inspire students and create employment opportunities for Chicago's youth, said Cathi Volante, director of marketing at the French Pastry School.
"[The program is] a creative way to give back to the youth of Chicago and inspire young people to give back [as well]," Volante said.
Students ages 14–19 will submit  a Chicago-themed cupcake recipes and statements about what inspires them to bake to the French Pastry School's website. Recipes and statements will be judged on creativity and originality, and 12 finalists will come to the school for mentoring and assistance with perfecting their recipes. Chefs will then select a winner based on their recipe who will be awarded the scholarship.
"The finalists that get to come here are going to be working next to world-renowned chefs," Volante said. "That's a wonderful opportunity to be able to see some of the creativity and tricks of the trade."
The school has been mentoring young aspiring chefs since 1995, so the idea of creating a  scholarship  competition came naturally, said Sébastien Canonne, co-owner of the French Pastry School.
"Trade school is extremely important as any academy studies," Canonne said. "We want to reinforce the need to go to school and learn the trade the right way and the proper vocational training."
This program exposes the youth to opportunities they did not previously have access to, which translates to a more success in employment, said David Douglas, creator of Yolobe, a smartphone app released June 2016 for youth looking for jobs or internships.
 According to a 2014 report conducted by the University of Illinois at Chicago, only 12.9 percent of black 16–19-year-olds were employed in the city. Douglas said the cause is a lack of social capital and connection to employers and job openings.
"More opportunity equals more experience, which then translates to a respectability by other employers," Douglas said.
A misconception about young people is that they lack understanding of the hiring process, he said. To combat this, small-to-midsize businesses need to offer internships and further engage young people, he noted.
"There [needs to be] an ease of access for dissemination about the availability of opportunities and a much easier way for people to connect with others," Douglas said.
While the program will fuel a passion for pastries, it also will provide a source of education to benefit kids as they search for employment, Volante said.
"With any education, it gives you a leg up in the community," Volante said. "The better educated you are, the better opportunities you have."