Green club blooms on campus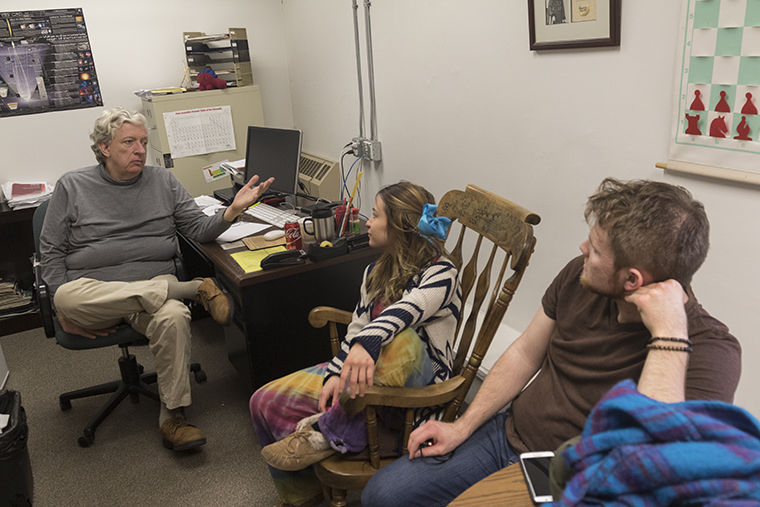 Columbia's only environmental organization, the Green Roots Club, is working to produce local change through projects that support endangered animals and city planting.
The group, which began this semester,  comes at a time when the Trump Administration has proposed possibly crippling cuts to the Environmental Protection Agency budget.
President Donald Trump's policies undermine efforts from environmental groups and cause people to lose interest in eco-friendly living, said Bre Kloski, Green Roots Club president and junior cinema art and science major.
"We have this leader and we may not like him, but we have to understand: We have to do what we can do right now," Kloski said. "We have to observe, we have to understand, we have to resolve and find solutions toward a better community that's going to help build sustainability."
In a recent White House budget proposal for 2018, the EPA stands to lose more than one-fifth of its funding. If passed, the proposal could reduce, and even eliminate, dozens of environmental programs and lay off about 19 percent of the agency's workers.
Kloski and Scott Strom, club vice president and sophomore theatre major, founded the club after running into each other at a North Dakota Access Pipeline protest in Chicago and later deciding Columbia needed an environmentally focused student organization. The group of about eight people has held two meetings so far and scheduled a third for March 16 in Room 216 of the 623 S. Wabash Ave. Building.
"To care about the environment is a thing we should all be doing and is a normal practice," Strom said. "Within this political climate, it is hard for us to affect things on a national scale. All we can do is within our community, teaching people and giving them a voice as well."
Keith Kostecka, associate professor in the Science & Mathematics Department and the club's faculty adviser, was able to help Kloski and Strom navigate the process of establishing Green Roots, having established a soccer club previously at Columbia. 
"I want to be able to help, but I don't want to be overbearing because it is a student club, and I don't want it to seem that it is a club that is running according to the interests of faculty members here," Kostecka said.
Other faculty members have expressed interest in the club because it spurs scientific interest in artistic students, according to Kloski.
Strom agreed about the department's interest in the club.
"At an art school, it is easy for the Science & Mathematics Department to get overshadowed because people don't usually come here for that," Strom said. "[The department] sees the importance that our club can have within the college, especially relating to science and the environment."
Strom said plans are already being made for an Earth Day event, for which attendees will have the opportunity to support an endangered animal at the Lincoln Park Zoo through donations.
Kloski said the club only has eight members but is looking to expand and create additional activities to attract greater membership.
"A club like ours may not be able to help the city as a whole right away but just getting Columbia to be an eco-friendly school is a good start," Kloski said.