New Columbia partnership ensures 'Everyone Can Code'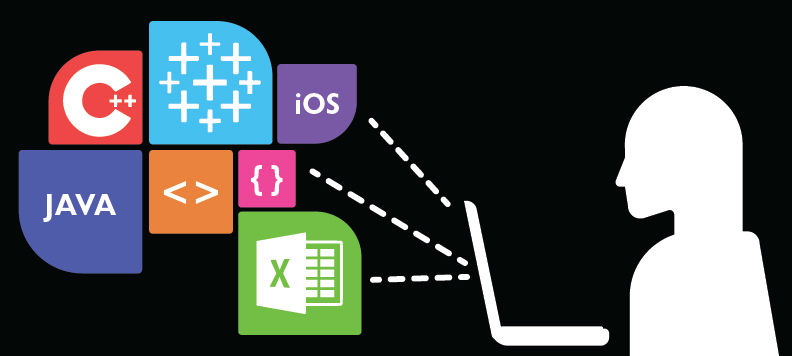 Genesys Works Chicago collaborated with Columbia College Chicago Online to educate local high school students on the importance of coding as part of Apple's initiatives in the Everyone Can Code program.
Genesys is dedicated to career success for high school students, and Everyone Can Code was established in efforts to educate students on coding as early and easily as possible.
Columbia Online has created an eight-week online course called "App Design with Swift Programming" and partnered with Genesys Works to enroll 25 high school seniors in the course, according to a Sept. 29 News Office press release.
Vice Provost for Digital Learning Rob Green said Columbia became involved with Apple's coding movement and, after discussions with the company about Genesys, felt they were a good fit; thus the partnership was created.
Green said he believes the coding courses will be beneficial to students in many ways.
"The coding classes we've developed are really suited to serve the life-long learning market so people of all ages [and] at different aspects of their career will be able to take these courses," Green said. "What it's doing is enabling them to have access to some of this technical curriculum that previously was unavailable to some of these students within the city of Chicago."
Executive Director for Genesys  Liz Rafferty said they wanted to get involved after hearing Apple's initiatives within Chicago Public Schools to give students easy access to coding.
"As an organization that works with youth in Chicago and works to provide them with skills training and work experiences and internships, we felt this was something really critical for the students we serve to give them exposure and learning of new technology and the skills that are going to be required in the digital space," Rafferty said.
Rafferty said the program is open to any student who is at least a junior in high school, including any CPS or charter school.
"The critical part of our program is that once the students complete the eight weeks of skills training, they're eligible for a corporate internship that lasts during their entire senior year of high school," Rafferty said. "They're getting over 1,200 hours worth of skill building and practical application of those skills, and starting to further build their skill base and career experiences at the age of 17 or 18."
Kayli Plotner, adjunct professor in the Communication Department who teaches "Web Design for Storytelling," said coding is a great skill to have coming out of high school.
Three new $1,000 scholarships are being offered to Genesys Works students who will then be able to enroll in the courses, including two new courses: "Foundations of Swift Coding and iOS" and "Data Visualization Using Excel and Tableau."
Green said while there is no specific date of when the scholarships will be dispersed, Genesys and Columbia are currently in the process of choosing recipients.
Rafferty said they are looking forward to seeing what students take from their courses, and how they are able to apply coding skills to the real world.
"We're excited for them to use this as a way to build their career paths and identify where they want to go," Rafferty said.