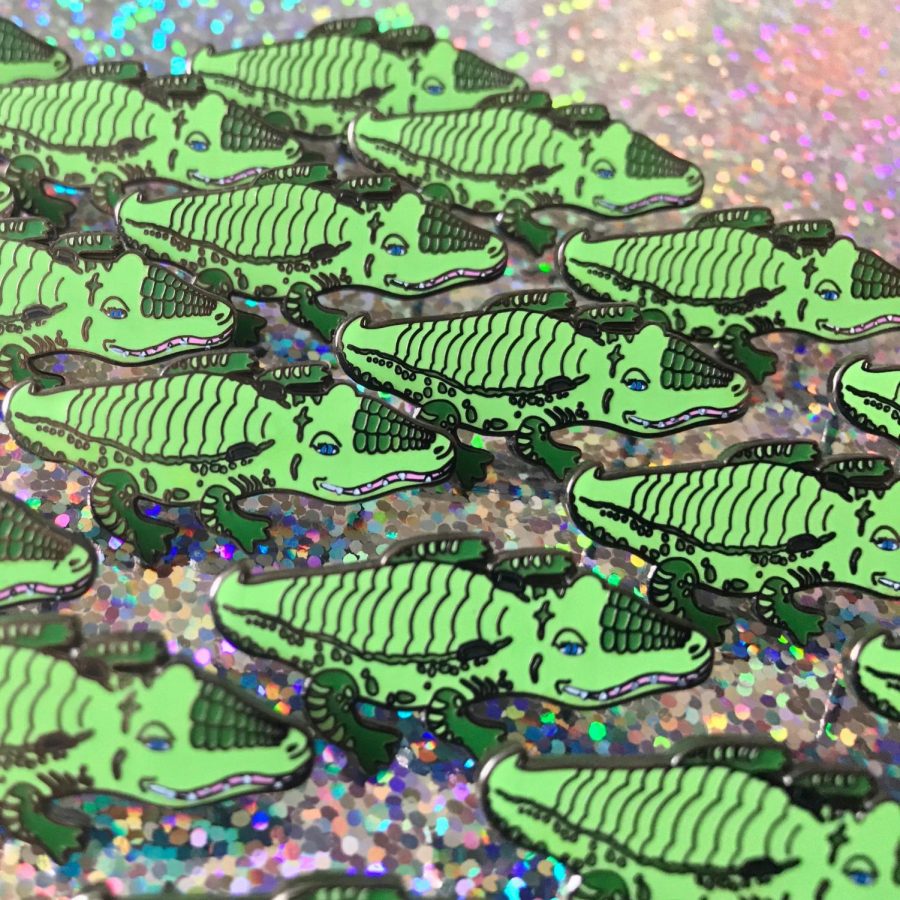 Jeanna Iammarino
A pop-up shop hosted by GirlPinGang, a collective meant to empower women and nonbinary pin and patch makers, will be held Oct. 16 at the Empty Bottle in the Ukrainian Village neighborhood.
The Fall Flair Festival located at 1035 N. Western Ave. will feature almost 30 vendors' work. Many, like Furious Flair and Anatomical Element, are Chicago-based.
According to Amanda Stilwell, co-founder of GirlPinGang, the collective was created to give her and co-founder Melisser Elliott a space in which to discuss business and be a part of the pin community.
"[The community] was a boys club, and we wanted a place where the two of us could chat about the ins and outs of business," she said.
Rachel Stork Stoltz, owner and creator of Anatomical Element and member of GirlPinGang, said she appreciates the collective's feminist mission.
"It is women supporting and empowering other women," Stork Stoltz said. "We need more of that going on."
Although the focus of the Fall Flair Festival is showing and selling work created by members of the collective, there is also an emphasis on networking.
"It's a really good space for camaraderie and meeting and interacting with people," Stilwell said. "It's not just an exchange of products and money, it is a community."
Jeanna Iammarino, co-founder of Furious Flair, said she and fellow founders anticipate making more connections with GirlPinGang members
Stork Stoltz said she enjoyed meeting colleagues face-to-face. 
"[Because] everything is done online, it's really nice to meet people in person and not do everything over email or Instagram," she said.
Chicago is welcoming to small businesses, and artists have the ability to showcase their work to city residents, especially during the summer, Stork Stolz said.
"There's nearly a festival every weekend in Chicago in the summer," Stork Stoltz said. "You're going to find some really, really talented artists."
Although Chicago may welcome small businesses, many independent pin makers worry their original pin designs will be copied by large retailers.
Tuesday Bassen, an online-based pin maker, gained attention in July 2016 after an Instagram post accused clothing label Zara of appropriating her designs.
Because members of the collective were affected, GirlPinGang's founders are wary of large retailers copying designs, Stilwell noted.
"At least three or four makers in GirlPinGang had their stuff stolen," Stilwell said."It's an issue, and we have conversations about it."
According to Iammarino, events like Fall Flair are needed within the pin community to raise awareness of commercial appropriation of pin designs.
"It's really important that events like it exist," Iammarino said. "People can get out there and spread the word."