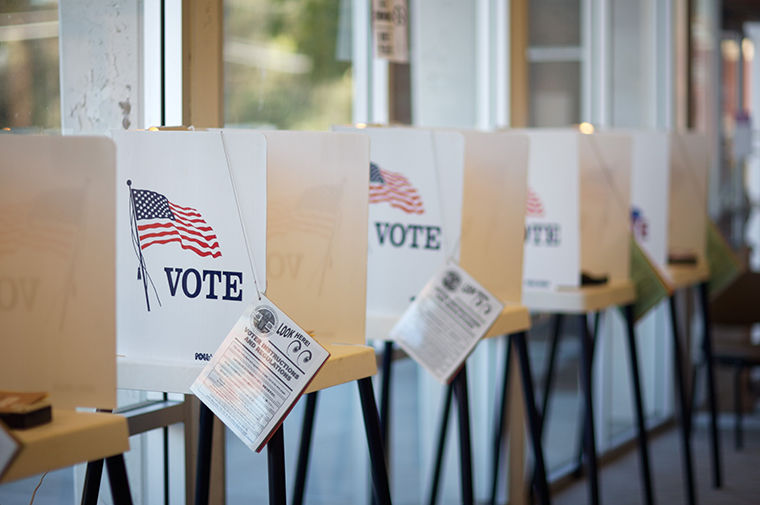 Getty Image
Most people would not expect a 13-year-old computer to function properly, yet Illinois has allowed its voting technology to become just as obsolete, said Sarah Brune, executive director of the Illinois Campaign for Political Reform. 
The nonprofit political advocacy group is working with Illinois officials to raise awareness of the state's aging voting equipment and the need for new voting machines. Some voting jurisdictions are still using floppy disks, and election administrators have to search the internet for replacement parts, according to Brune. 
The last time Chicago purchased voting equipment was in 2005, said Jim Allen, spokesman for the Chicago Board of Elections. While the current system has not had security issues, new equipment would improve election transparency and auditing processes. Suburban Cook County is in need of an update too, he added. 
 "We've been through recounts with this current system, and it has always been accurate," Allen said. "We haven't had any elections overturned with the current system, even close elections, yet there is a much higher level of confidence that poll workers, voters and those observing elections could have with newer equipment." 
With security enhancements, new voting equipment would be less work for everyone involved, Allen said, adding that a voting system needs to be seen as valid by both determined winners and losers of elections.
The federal government provided states with more than $2 billion in 2002 through the Help America Vote Act and most states, including Illinois, purchased the majority of their equipment between 2002 and 2006, according to the Illinois Campaign for Political Reform's Feb. 8 report. 
"If the issue is not addressed on a statewide level, then some parts of the state, especially those without the proper resources to process [votes], may have longer lines, and fewer people who vote," Brune said. 
Because Illinois has a paper trail of votes, elections are not susceptible to hacking. But with slow machines and long lines in some counties, some people may choose not to vote, which could affect election outcomes, said Nick Kachiroubas, an associate teaching professor at DePaul University's School of Public Service and city clerk for Crystal Lake, Illinois.
"In primaries and local elections, that could have a big effect because just a few votes, as little as 20–50, can sometimes separate one precinct from another," Kachiroubas said. 
Acquiring new equipment is difficult because each county clerk in Illinois is responsible for both machine maintenance and purchase, Kachiroubas said, so the technology varies depending on a county's budget. 
Nationwide, 32 states have begun to address this issue, and 23 states have appropriated money to deal with the problem, Brune said. 
Brune is drafting legislation with state Sen. Don Harmon, D-Oak Park, in the coming weeks to begin assessing voting technology across the state. 
Harmon said that while there is not an immediate security concern, there is the ever-present possibility of foreign meddling in future elections. 
The bill has not yet been introduced, but Harmon expects fellow lawmakers will support the legislation. 
"The bigger question is how we end up paying for this since we don't have federal money," Harmon said. "We have to figure out our priorities. Ensuring well-run, integrity-rich elections is an important concern for the state."