TV Time
By The Columbia Chronicle
October 13, 2008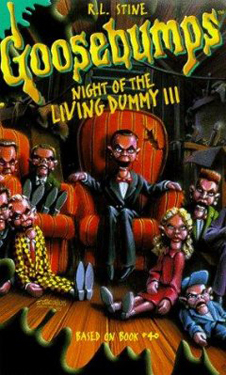 MONDAY NIGHT FOOTBALL
ESPN 10/20 at 7:30 p.m.
Keep your eyes glued to the screen as Denver takes on New England in the Patriots' first home game since Miami in week three. Usually a game like this wouldn't be recommended, but the Broncos are doing well this season.
HOUSE
FOX 10/21 at 7 p.m.
For those who are interested in what's happening with Dr. Wilson after his quitting fiasco, this episode may or may not be the answer you're looking for. Expect snappy comebacks and in-depth medical diagnoses that can keep any viewer interested.
PUSHING DAISIES
ABC 10/22 at 7 p.m.
If Tim Burton was prescribed Prozac as a child and never allowed to fully blossom into the dark, weird director he is today, this is the type of television show he would have made. Look for David Arquette and a surprise visit from someone's mother.
IT'S ALWAYS SUNNY IN PHILADELPHIA
FX 10/23 at 9 p.m.
For those of you who are familiar with the show that never fails to make one bust out in a tear-riddled laugh riot, Dennis and his erotic life are the focus of this episode. Charlie acts stupid, Dee gets ignored and Mac is the braindead bad boy-a great recipe for the funny.
DON'T FORGET THE LYRICS
FOX 10/24 at 8 p.m.
Look for "American Idol" contestant Constantine Maroulis who tries not to forget any lyrics and win money for a charity, as well.
SATURDAY NIGHT LIVE
NBC 10/25 at 10:30 p.m.
Jon Hamm of "Mad Men" fame will be starring along with musical guest Coldplay to perfectly round out your Saturday night. It should be especially interesting if any Sarah Palin/Joe Biden spoofs happen.
GAME 4 OF THE WORLD SERIES
FOX 10/26 at 7 p.m.
You have the Los Angeles Dodgers and the Philadelphia Phillies representing the National League, versus the Boston Red Sox and the Tampa Bay Rays (of Tampa Bay Devil Ray fame) for the American League. If one of the teams starts off well in the beginning of the series and are headed for a shut out, this is the game that will clinch it.