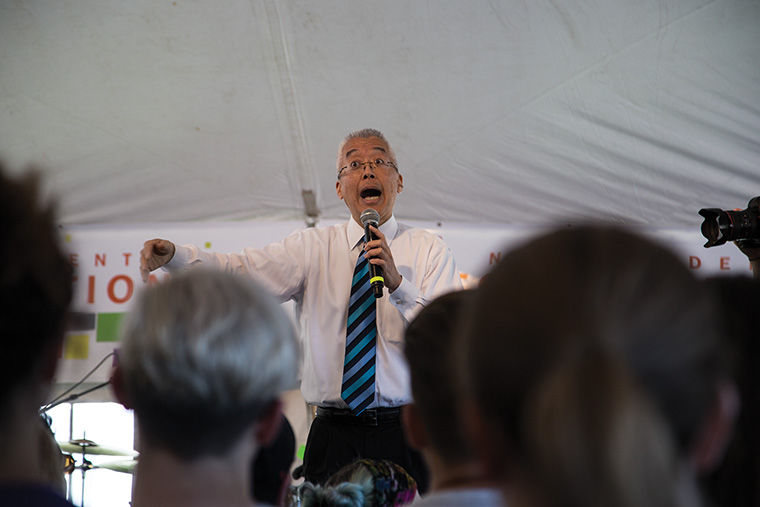 Maria Cardona
President and CEO Kwang-Wu Kim's contract has been officially extended to June 2020, according to an Oct. 27 email from Board of Trustees Chairman Bill Wolf.
The board's decision to extend the contract was unanimous, the email stated. Kim began a three-year contract when he signed on a few months before Columbia's Fall 2013 Semester.
"We are proud of all the work that President Kim has accomplished together with the college community so far," the Oct. 27 email stated. "He truly embodies the spirit of Columbia, and he recognizes its historical and symbiotic relationship with Chicago. We look forward to all that is ahead for Columbia, its students, faculty, staff and alumni with President Kim at the helm."
Wolf referred to Kim in his email as an "effective and strong leader" who has created a vital foundation for the college's future.
"I am honored by the Board of Trustees' continued support and by their deep commitment to our students' success," Kim said in an Oct. 27 press release. "The Columbia community is extraordinary in the way it continues to work together so that we can be a premier institution for students who view the world through a creative lens. Through intentional development and strategic initiatives, our students have always come first, and I look forward to building upon the many successes the college has already accomplished."